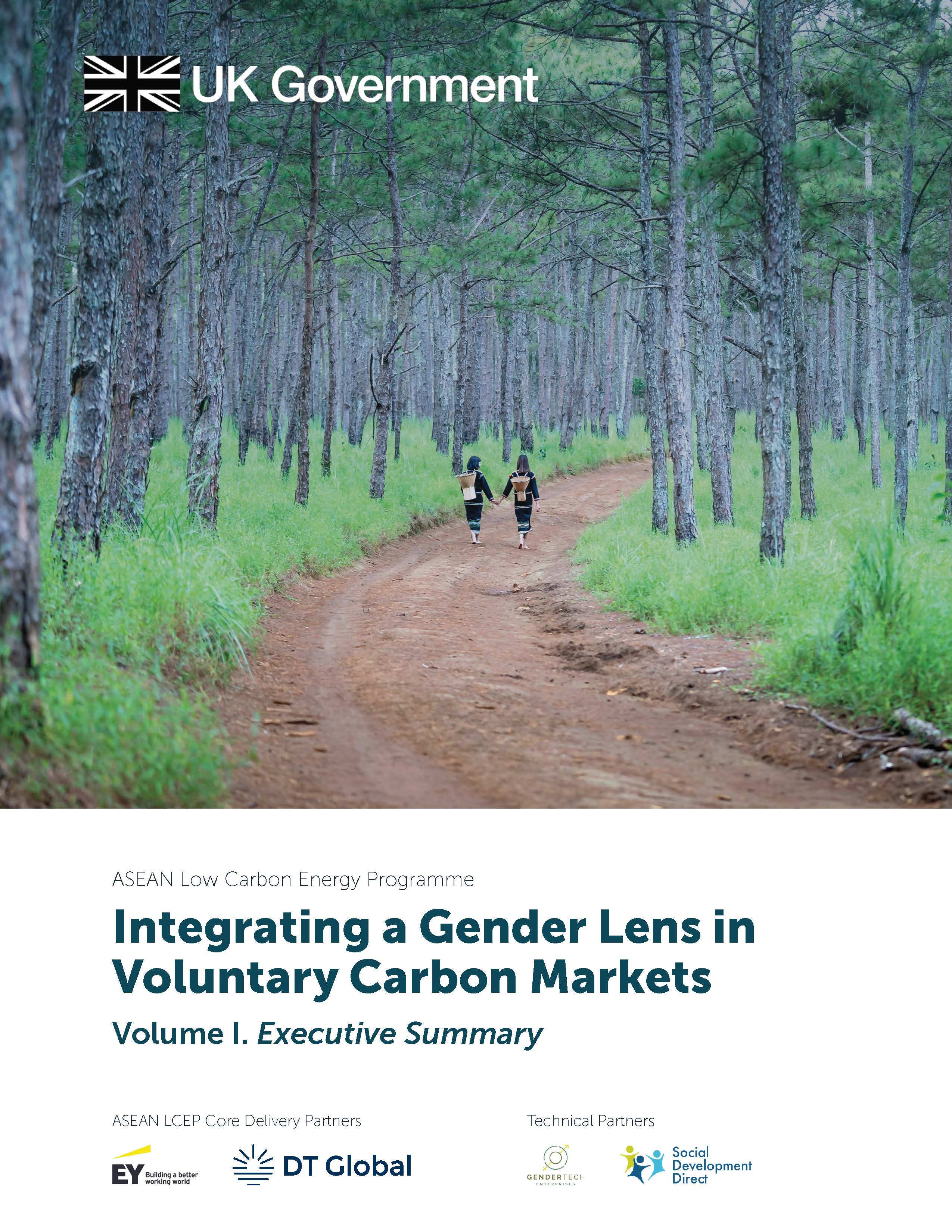 The Voluntary Carbon Market represents a huge financial flow - from corporates in the Global North looking to 'offset' their residual emissions, to carbon projects often based in the Global South in sectors such as forestry and sustainable agriculture, renewable energy, or cookstoves. Under the current drive for higher integrity and sustainable development outcomes in the Voluntary Carbon Market, there is a unique opportunity to drive climate finance towards integrated gender equality and climate outcomes.
This report looks at the current state of the Voluntary Carbon Market with respect to gender, and how a gender lens should be integrated into the market to ensure that women are safe from harm and can benefit equitably. SDDirect worked on the report with a team from DT Global and GenderTech Enterprises. It was funded by the UK Foreign, Commonwealth and Development Office (FCDO) under the ASEAN Low Carbon Energy Programme (LCEP).
The report 'Integrating a Gender Lens in Voluntary Carbon Markets' is made up of three separate volumes: the Executive Summary (Volume I), the main report (Volume II), and a set of appendices of tools and resources (Volume III).
Type of resource
Executive summary
Report
Resources
Tools
Area of work this relates to